Artificial Turf Partners You Can Trust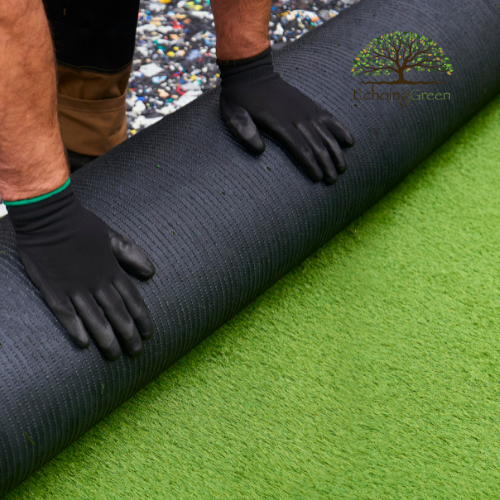 Raise the bar and expand your service offering. Give your customers more and keep that happy when you partner with trustworthy and high-quality artificial grass wholesalers and installation contractors at Echoing Green. Our selection of grasses from luxurious Echo 80 Plus to the durable Echo 60 will compliment your work for exceptional results every time. If you're looking for artificial grass subcontractors and an extraordinary product, look no further than Echoing Green.
Why Choose Echoing Green for Wholesale Turf
Not only is Echoing Green a reliable artificial grass wholesaler in Canada, but we also offer trusted artificial grass installation services guaranteed to deliver long-lasting results. You get more than just affordable wholesale prices when choosing Echoing Green; you get a reliable partner that allows you to complete projects on schedule and keep customers happy.
Wholesale Prices: Shop luxury wholesale turf at affordable prices. Our exceptional high-quality product is one of a kind, made in Europe and engineered in adherence to strict performance standards.
One-Stop-Shop: From artificial grass and turf accessories to installation services, you can get everything you need directly from Echoing Green, with a wide range of products always in stock and available to purchase easily online.
Fast Turnaround Time: Our team of professional installation technicians will have your artificial grass landscaping complete in only a matter of days, no matter how elaborate your design, so you can keep customers happy with a quick turnaround on stunning construction projects.
Easy Delivery: All artificial wholesale turf and auxiliary products ordered from Echoing Green are delivered conveniently to your door or job site in a timely manner so you can avoid any delays.
Communication: The Echoing Green team will keep you updated on your orders and the status of any contracted installation work, so you can easily manage your timeline and stay in the know.
Collaboration & Guidance: If you're new to artificial grass, our team of experts will guide you on the best grasses and practices to maximize your results.
Expanding Your Offering with Wholesale Turf
With more residential and commercial property owners revamping their properties and looking for easy-to-manage solutions, artificial grass is more popular than ever! Expand your service offering with exclusive high-quality artificial grass and be one of the leaders in landscaping and construction in Canada.
If you're new or unfamiliar with artificial grass, Echoing Green will help you get started. Our team of industry experts will guide you through the selection of various grasses so you can always put your best foot forward with the most innovative and most strategic designs.
Artificial Grass Installation Services
For experienced artificial grass installation, subcontract to Echoing Green. Our team of trained and experienced installation technicians will use best practices and high-quality tools to ensure the best results for every installation job. When you team up with Echoing Green, you can keep your customers happy by getting the job done faster while still offering outstanding results.